Rhyme Rag November Published Poem 'The Dark' by Aoife Hughes
Rhyme Rag November Published Poem 'The Dark' by Aoife Hughes
The next poem to be published for Rhyme Rag is 'The Dark' by Aoife Hughes.
Aoife Hughes is a seventeen-year-old student who attends Presentation Secondary, Loughboy. She is an avid reader and prolific writer, although most of her stories lounge under the bed gathering dust. Aoife's poetry has made two appearances inRhyme Rag, and one of her stories has been broadcast on KCLR as a winning entry in the Wordplay short story competition. She dreams of pursuing a career as a writer in the future.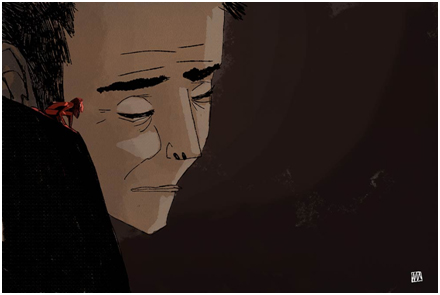 This poem was selected by Editor John W. Sexton and Illustrated by Ale Mercado.
Read it here: http://www.rhymerag.net/2014/11/the-dark/
Thanks to all for submitting poems. And don't forget to submit work or encourage others you may know to do so! See all details on www.rhymerag.net