BE WELL Mental Health Booklet
BE WELL Mental Health Booklet launched by Kilkenny Comhairle na nÓg, is a resource guide for young people and their families on the topic of mental health.
Kilkenny Comhairle na nÓg Launch 'BE WELL' Mental Health Booklet
Kilkenny Comhairle na nÓg have developed and launched the booklet 'BE WELL' as a guide and reference point for young adults and their families who may be affected by mental health issues.
The booklet covers issues such as:
Depression
Anxiety & OCD
Eating Disorders
Relationships & Sexuality
Bullying & Cyberbullying
Psychosis
Self Harm & Suicide
Grief
Contact details for help
The Booklet has been researched and compiled by the Comhairle members, all aged between 12 & 17 years of age.
Mental health was identified a a topic of major concern for young people at teh Kilkenny Comhairle AGM in 2016, and the work began from there.
Comhairle have also conducted a survey with 160 young people in Kilkenny regarding mental health and some of the results are in the booklet.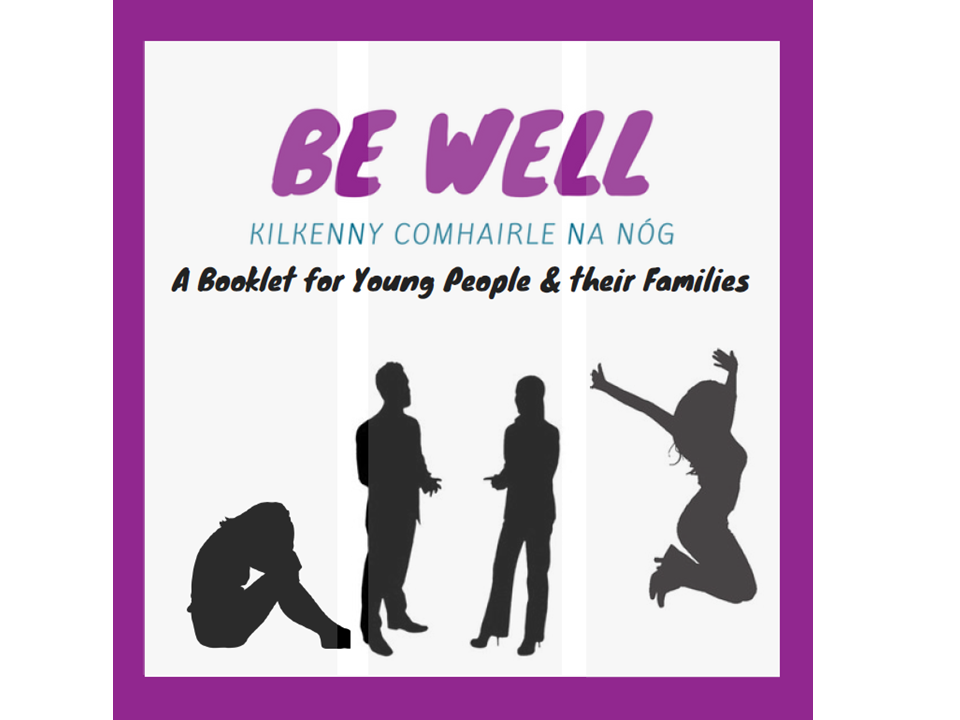 BE WELL Mental Health Booklet.pdf (size 1.1 MB)