Graiguenamangh Flood Relief Scheme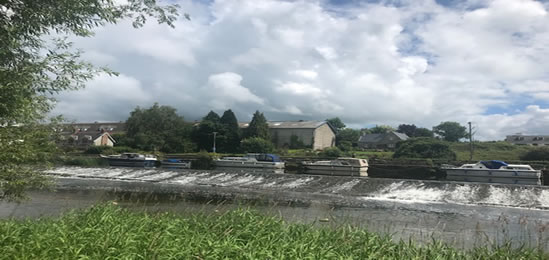 Graiguenamangh FRS
Kilkenny County Council as the lead authority in partnership with Carlow County Council and the OPW appointed in March 2020 Byrne Looby Partners to Advance and Implement a Flood Relief Scheme for Graiguenamanagh and Tinnahinch.
This scheme is part of the €1bn national fund announced by the Government for flood relief schemes throughout the Country in 3rd of May 2018. Graiguenamanagh / Tinnahinch is on the Kilkenny Carlow border and Kilkenny County Council are acting as the lead authority for the scheme. The town has long been affected by flooding events from both the Barrow and Duiske Rivers.
The purpose of the Graiguenamanagh-Tinnahinch Flood Relief Scheme is to alleviate the risk of flooding to the Community of Graiguenamanagh-Tinnahinch by providing a scheme that is technically, socially, environmentally and economically acceptable.
There are 5 Stages to deliver the project:
Stage 1: Scheme Development & Design

(Current Stage - commenced in March 2020)

Stage 2: Planning
Stage 3: Tender
Stage 4: Construction
Stage 5: Handover

Links: