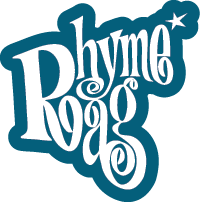 The Rhyme Rag is a poetry publication featuring the work of young Kilkenny writers and was initiated in 2005. Poems were submitted, poems were read, poems were selected by an editor, and then these selected poems were skilfully and wonderfully illustrated by our resident illustrator. We proceeded to produce an annual series of unique and distinctive, comic style, paperback poetry publications. Each issue has been full of emotion - pain, joy, sorrow, anger, frustration, humour and hilarity. Each issue has also been filled with quality writing, excellent poetry year on year...
Basically this project went from strength to strength in a very short space of time. It was a hugely successful publication.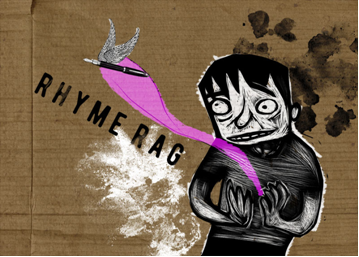 In 2010 the future of the Rhyme Rag was assessed as the Arts Officer felt that the model did not fully utilise the skills and interests of our participants. And here we have it, www.rhymerag.net is an online resource for young people to get their poetry seen, professionally critiqued, illustrated and published.
The work is submitted and the editor reads and gives feedback to a selection of poets. The editor also selects particular poems, two per month, to be published on the site. These poems are professionally illustrated. The programme will be complemented by school and library poetry workshops and residencies.
BECOME PART OF IT, SUBMIT A POEM..... www.rhymerag.net
Mary Butler, Arts Officer
056 7794138 / mary.butler@kilkennycoco.ie