Incremental Purchase Scheme - Limegrove, Oakridge, Ferrybank, Co. Kilkenny
Incremental Purchase Scheme (New Builds)
Limegrove, Oakridge, Ferrybank, Co. Kilkenny
6 Newly Built Affordable Homes for Sale
Nos. 9-14, Limegrove, Oakridge, Ferrybank, Co. Kilkenny
Purchase Price: €229,000 (subject to discount)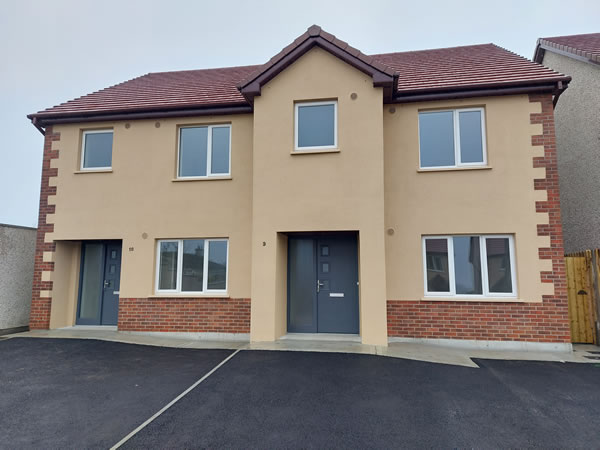 The Incremental Purchase Scheme (IPS) allows for Social Housing Applicants and Social
Housing Tenants to purchase 'designated' newly built local authority houses at a discount.
Kilkenny County Council has six 3 bed two storey newly built affordable homes at Limegrove,
Oakridge, Ferrybank, Co. Kilkenny for sale. These houses will be sold at a discount, based on
household income, provided you meet the eligibility criteria for the scheme.
Who is eligible to purchase?
Approved Housing Applicants on Kilkenny County Council's Housing Waiting List
Existing tenants of Kilkenny County Council and Approved Housing Bodies
Households accommodated under the RAS (Rental Accommodation Scheme), HAP (Housing Assistance Payment) and Long-Term Leasing.
The applicant must:
Be able to afford to purchase the property
Have as a minimum a gross annual income of at least €15,000 and
Adhere to the terms set out in the IPS Household Means Policy
Application forms and additional details are available from the links below or enquiries can be made by e-mailing housingloans@kilkennycoco.ie. or contacting Housing Loans on (056) 7794935
Closing date for receipt of applications for the purchase of these 6 houses is 14th April, 2022
Mary Mulholland, Director of Housing